Who We Are
What We Do
Partners
Facility
History
Staff
Prestige Fitness Club
is a full service fitness facility located just outside of Diamondhead, and walking distance from shopping and restaurants. Prestige is a true Members only "Health Club" that services the communities located on the Mississippi Gulf Coast.
Prestige is a true local club. The facility was remodeled from a classic roman themed architecture, into a multilevel, open beam, 15,000 square foot health club. The club is a friendly and unique exercise and social experience. The mission of Prestige Fitness is to ensure that our members attain their fitness goals while having fun.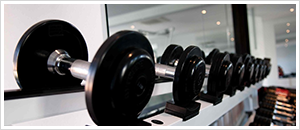 Prestige Fitness Club
strives to offer our Members and the community as a whole the best in physical fitness and education.
We aim to be the leading authority in terms of equipment, programs, knowledge, and staff. Furthermore, Prestige Fitness Club seeks to create a safe, clean, and beautiful environment where our Members can exercise and achieve their personal fitness goals.
Our Facility
Our updated aerobics room features a beautiful suspended wood floor and a wide range of equipment to support the variety of classes from Aerobics to Zumba held in this room.
This area was recently remodeled with a good selection of free weights and machines for a full and complete body work out.
The Cardio area has three bikes and twelve treadmills as well as six elipticals and a stair stepper. There are big screen TVs to watch during your workout.

Locker rooms with showers are available, please provide your own lock and towel. Personal locks may be placed on lockers during your work out or class time. DO NOT leave locks on lockers after class or after your work out.
Brief History of Prestige
2004
Prestige Fitness was established in 2004 by three local entrepreneurs.
2012-Present
In late 2012 Prestige Fitness was expanded into Prestige Fitness Club! The majority of the original membership and staff has stayed intact since established, which is a testament to the dedication and commitment to fitness of founders and partners. Through the inception of cutting edge programs and continued expansion of the facility, Prestige Fitness Club is making history everyday!
Mike Mills
General Manager / Owner
Graduated from Ole Miss with a B.S. in Exercise Science, Mike is an ACSM Certified Personal Trainer. Owner of Trainer's Choice stores.
Tina St. Clair
General Manager/Director Of Business Development
Barbara
Instructor
Barbara is a Certified Yoga Instructor.
Barbara@PrestigeFitClub.com
Sally Taylor
Certified Silver Sneaker/Group Fitness Instructor